Villareal and Valencia have both officially announced the transfer of Dani Parejo to Villareal. This is the second transfer in a row to Villareal with Coquelin's signing announced earlier.
Parejo's contract with Valencia has been rescinded and as such goes to Villareal on a free transfer. The deal will see him play for Villareal for the next three years.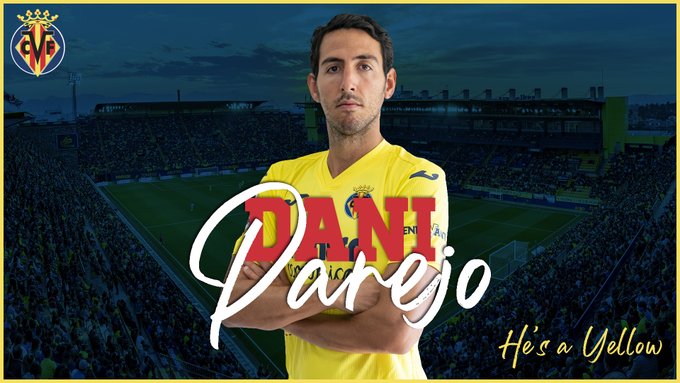 Parejo has been a player that has often divided fans during his 9 years at Valencia. Many point to his contribution from midfield in build-up play as well as goals, scoring 65 goals in 381 games. Commentators and pundits often refer to him as the key player or main man at Valencia before any European games. He helped guide Valencia to their their first trophy in over a decade, with the Copa del Rey victory last season. He also earned himself a short spell with the Spanish National team as a result of his performances.
On the other side, many talk about his inconsistency when discussing his negatives. This has certainly become more prevalent towards the latter half of his time at Valencia. With recent drops in Valencia performance, he would get his fair share of the blame for being nonchalant, slowing down play too much or, even more recently, for squad conflict. His loyalty to the previous coach, Marcelino, has been a big part of that conflict since he made it clear that he disagreed with the decision to sack him.
A free transfer is outrageous by any stretch of the imagination, especially for a player with 2 years left on his contract, the captain of the club, a central piece in the team and someone who is a capped Spanish International player.
Regardless of which opinion people hold, his positive contributions to the team are undeniable. At his best, he provided much needed control and level-headedness in midfield. He also deserves a lot of credit for persevering with the club all this time even under constant criticism and blame. He could've left much earlier with offers from Sevilla and Atletico Madrid being reported but ultimately stayed to help the team.
Good luck to Parejo on this new chapter of his career and beyond!