Here we go, first game of the Champions League and it could be a tough one. We come into this game on the back of a heavy 5-2 loss to Barcelona, even missing a lot of their key players. Chelsea come in on the back of a 5-2 win against Wolverhampton. Their side has been inconsistent this season, as have we. We have 4 points from 4 games and they have 8 points from 5 games.
LINEUP
The coach has said that he hasn't had much time to work on something new and is going with what is familiar to the players. Again, the Valencia website release only the starting 11 with not formation given. In terms of Chelsea's lineup, Rudiger notably misses the game with injury.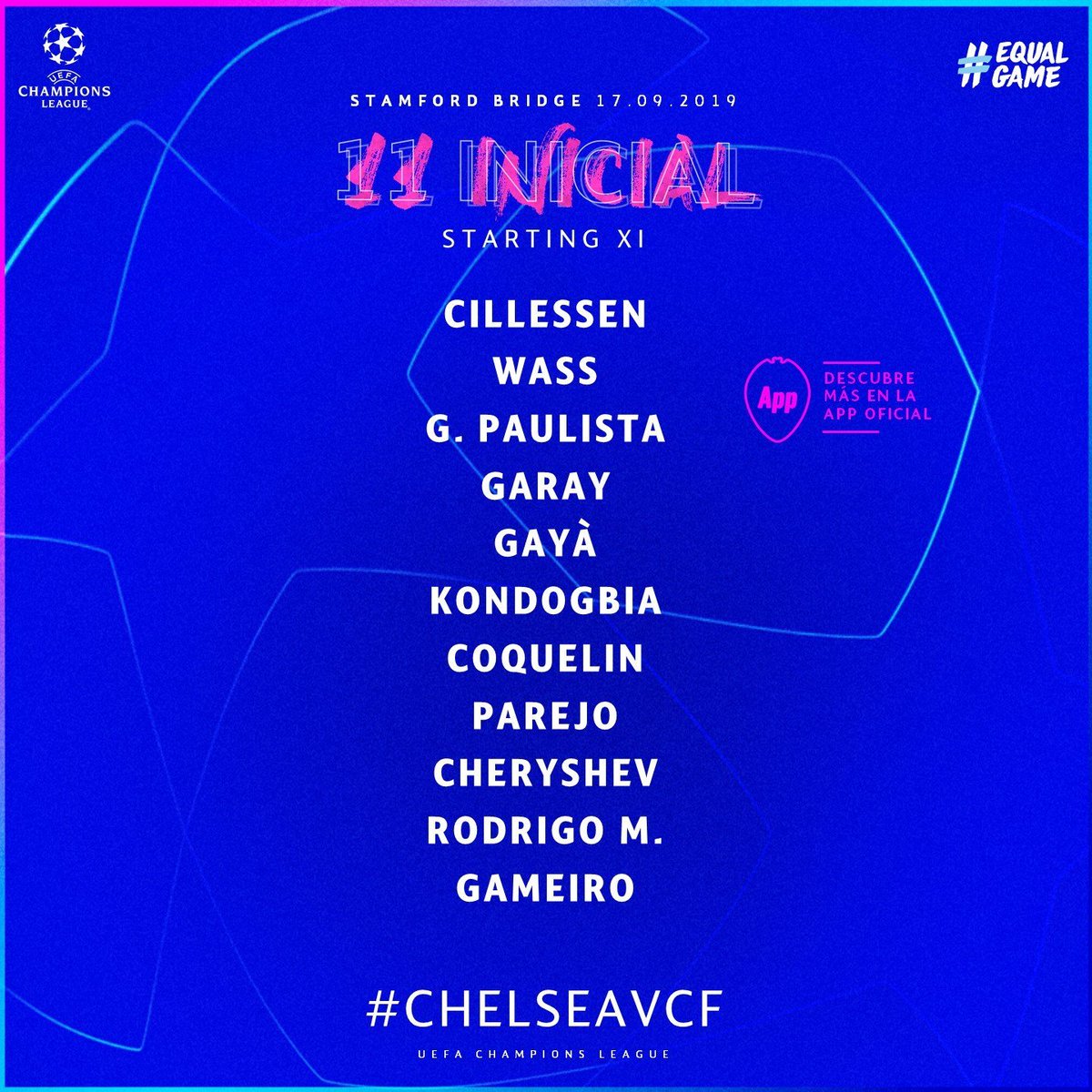 The defense and goalkeeper remain untouched, it's the same 5 that played against Barcelona. In midfield, we have both Kondogbia and Coquelin alongside Parejo and Cheryshev. Rodrigo and Gameiro start in front. It appears that Cheryshev has been preferred over Guedes for this game. He did assist a goal in the short time he was on in the previous game against Barcelona. I'm sure though a lot of people would want Guedes to start. Maybe he will be brought on later to play against players with tired legs.
As for formation, It's probably 4-4-2 where Coquelin plays on the right. He does have experience against Premier League sides so it come in handy. Paulista does as well. It could also be a different formation in a 4-3-3 or a 4-2-1-2 but if the coach is sticking to what players are familiar with, this not likely.
Bench: Jaume, Costa, Diakhaby, KangIn, Ferran, Guedes, Maxi Gomez
MATCH
2' - Valencia pressing pretty high up early on. Chelsea using long balls to exploit space left by our full-backs.
5' - Chance for Chelsea from the right. Build up play results in a pull-back in the box but it is cleared for a corner
6' - Corner is headed towards goal by Chelsea but Cillissen saves.